Columbia Property Management
Let us manage your Columbia South Carolina rental property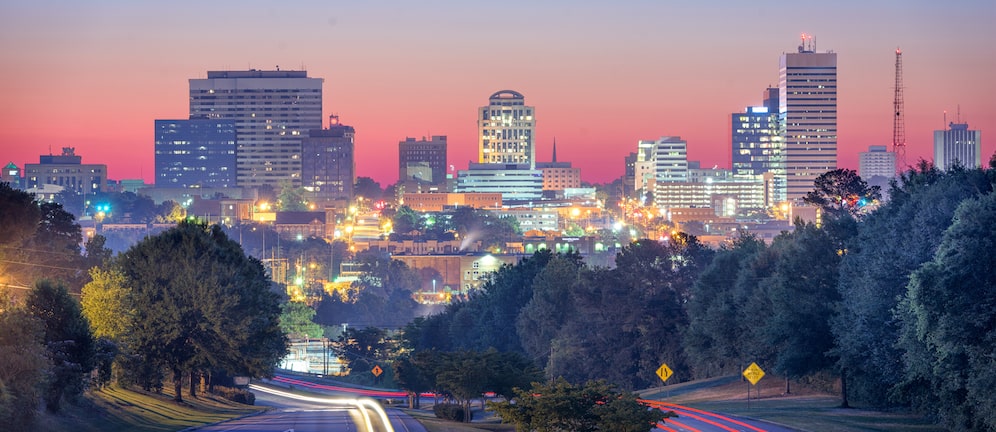 An investor is someone who owns property for either personal or business purposes. Whether you would just like to hand over the daily bookkeeping and management duties, or you wish to have the experience of property management professionals, we at Patton Properties, Inc. are here to take away that stress.
Our qualified staff has incredible experience in handling, with the greatest care, your property maintenance, rent collection, and any other service associated with owning a rental.
If you are a new investor with us, please complete the form to the right to get in touch with Patton Properties, Inc. regarding your property. >>
What we do as your Columbia property manager:
Inspection of the property and analysis of competitive rental pricing
Advertise your rental, as needed
Handle tenant inquiries
Background and credit checks
Application processing
Preparation and execution of leases
Process security deposits
Coordinate move-ins and move-outs
Diligent collection of rent
Review of necessary repairs and safety issues
Detailed monthly & year end statement of income and expenses
Coordinate evictions
Property Evaluation
We inspect all properties prior to the agreement being signed, make maintenance suggestions and are able to perform the needed repairs. We also are prepared to periodically inspect the property to ensure the condition of each unit continues to meet the standards we have set.
Marketing
As your property manager, our goal is to achieve the highest market value for your property, while maintaining a high occupancy rate and keeping your expenses to a minimum. Vacancies translate into lost income which is something we try to avoid. We want to make sure that your property is advertised and marketed as effectively as possible.
Inquire About Our Services
(803) 256-2184
Zillow.com
Trulia.com
Freerentalsite.com
Hotpads.com
Columbiarent.com
scpattonproperties.com
Postlets.com
Craigslist
ahrn.com (Military)
Attractive sign in yard
Tenant Screening
The rental process is designed to obtain the best possible tenant for each property. This can only be accomplished after a thorough check of the applicant's history.
We screen and process applications and negotiate and enforce leases on a daily basis.
Security Deposits
Our policy is to require the minimum security deposit equivalent to one month's rent (with approved credit). Deposit monies are kept in a trust account and are used at end of tenancy to pay for damages above normal wear and tear caused by abuse or neglect.
Security Deposits for Pets
A pet deposit is calculated at $200.00 times the number of pets allowed on the premises. Deposit monies are kept in a trust account and are refunded to the Tenant within thirty (30) business days after the premises has been vacated, if upon inspection, the premises are found to be in as good condition as at the beginning of the lease.
Sales
Whether you are investing in additional properties or feel it is time to cash in on your investment, we will facilitate all aspects of the transaction.
Acquisitions – Looking to add to your portfolio?  We can help you identify the right properties and close the deal quickly and efficiently.
Property Evaluation – Is your property ready to sell?  We can help you maximize your sale price.
Appraisals – You may ask, "What is my property worth?"  We can give you the answer based on real market data.
Income Management
Income Management begins with prompt disbursal of monthly income (with statement) and continues with modern management strategies and proper maintenance on each property so as to obtain maximum rents and the best possible tenant for that unit.
Our goal with our Income Management strategies is to eliminate the necessary effort by the investor. We want you to feel safe and secure that your property is well maintained, and that the most appropriate tenant will inhabit your property. We want you to remember that your rental property should be an asset to you and your family, not a constant problem.
Complementing Services
Investment Property Consultations
Market Analysis
Residential and Commercial Purchases, Sales, Trades
Renovations
Additions
Development, Planning, Zoning Consulting
Columbia Area Information: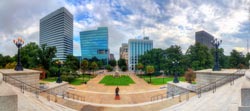 Columbia is located in the center of South Carolina at the junctions of Interstates 20, 26 and 77. It is South Carolina's most populated city, the state capital, the county seat of Richland County, the home of the University of South Carolina's main campus, and the site of the South Carolina State Fair each October. Columbia is just a little over 100 miles to the beautiful beaches of South Carolina in one direction or the foothills of the mountains in the opposite direction.
The city of Columbia has recently accomplished a number of urban redevelopment projects and has several more planned. Segra Park which is home to the Columbia Fireflies is a magnificent venue. Please check out our new minor league baseball team when they play in the new stadium located in downtown Columbia. www.columbiafireflies.com
Major regional shopping centers in the Columbia area include Columbiana Centre, Columbia Place and the Village at Sandhill, along with a handful of other smaller shopping centers in the region.The Five Points neighborhood, home to many locally owned businesses, is known as Columbia's eclectic village shopping area. The Devine Street corridor offers a variety of specialty shopping, including art and antiques, eclectic home furnishings, and men's, women's, and children's clothing. The historic Congaree Vista district downtown provides shoppers with a collection of shops filled with antiques, oriental rugs, jewelry, original artwork, hand-made furniture, and collectibles.
Clink on the links below for more local information: