About Us
Welcome to Patton Properties, Inc.
Patton Properties, Inc., established in 1979 to be a full brokerage company. We have represented more than 350 owners over these many years; have clients whose children now are our clients. We have had more than 10,000 tenants and have children of those tenants who now lease from us.
You could say we are a family business. Our motto has been, "If you provide a good service then all else will follow."
We specialize in managing scattered residential properties in Columbia, West Columbia, Cayce, Lexington, Irmo, Chapin, Lake Murray, and surrounding areas for individual owners. Why not trust your investment to an experienced local manager with proven abilities, systems, integrity, industry knowledge, and management expertise.
If you own a residential investment home and are looking for professional management, look no further. We provide full management services; including marketing, tenant screening, leasing, maintenance, and accounting. We are also available to renovate or sell your property.
If you are looking to rent, we have an excellent inventory of houses, apartments, and condos for lease. You can view our available properties and apply to rent with us on line.
We pride ourselves by offering personalized and professional services to both our clients and customers.
We are waiting to serve you!
Meet the Team
James "Jim" D Patton

» Owner, Broker in Charge
Jim moved from Atlanta, Georgia to Columbia, South Carolina in 1971, with his wife and daughter, upon entering the US Air Force, stationed at Shaw Air Force Base on active duty until 1973. During his term of duty, he attended the University of South Carolina.
After leaving the service, he returned to Atlanta and soon found that he missed the pace of life South Carolina offered. He returned in 1976, accepted a position with a local property management firm, which went back to 1912, received his first Real Estate license and attended several courses through the Institute of Real Estate Management, IREM. He is a life member of The American Business Club, AMBUCS, a past Boy Scout leader, and is the father of four.
803.256.2184
---
Peggy C Patton » Human Resource Manager & Vice President
Peg wears many hats, yes, you guessed it, she is Jim's wife, and in addition to helping with various and sundry tasks she acts as a logistics consultant for the company.
She relocated to Columbia in 1983 and has an extensive background in the legal and banking industries. Perhaps that explains why she's such a stickler for detail.
She enjoys golfing, Gamecock football, reading and gardening. They are pet parents to 3 beautiful Shih Tzu.
803.413.5790
---
Cindy Joyal » Property Manager
Cindy recently relocated to Columbia after 16 years in the Greenville, SC area. She is originally from upstate New York. She attended real estate school in Greenville, SC in 2014 and is a licensed property manager with over 15 years in the business.
Cindy enjoys spending time with her Akita, family, and friends.
803.256.2184
Frontdesk@scpattonproperties.com
---
Daniel B. Malejko » Property Manager
Dan currently resides in Lexington and has lived in the midlands for most of his life. He has over 10 years experience with both single family and multi-family property management and is a licensed property manager. Dan is well versed in leasing, acquisitions, and asset management. He is passionately committed to meeting the clients' objectives.
Dan enjoys baseball and spending time with his two children.
803.256.2184
---
Olga Turner » Property Manager
Olga was born in Cuba but has been in the US since 1971 and currently resides in Columbia. She has over 7 years experience with both single family and multi-family property management. Olga attended real estate school at Trident Technical College in Charleston SC; she is a licensed property manager and is fluent in Spanish.

Olga enjoys spending time with her children and pets Sheba and Snow.
803.256.2184
---
Meet our three children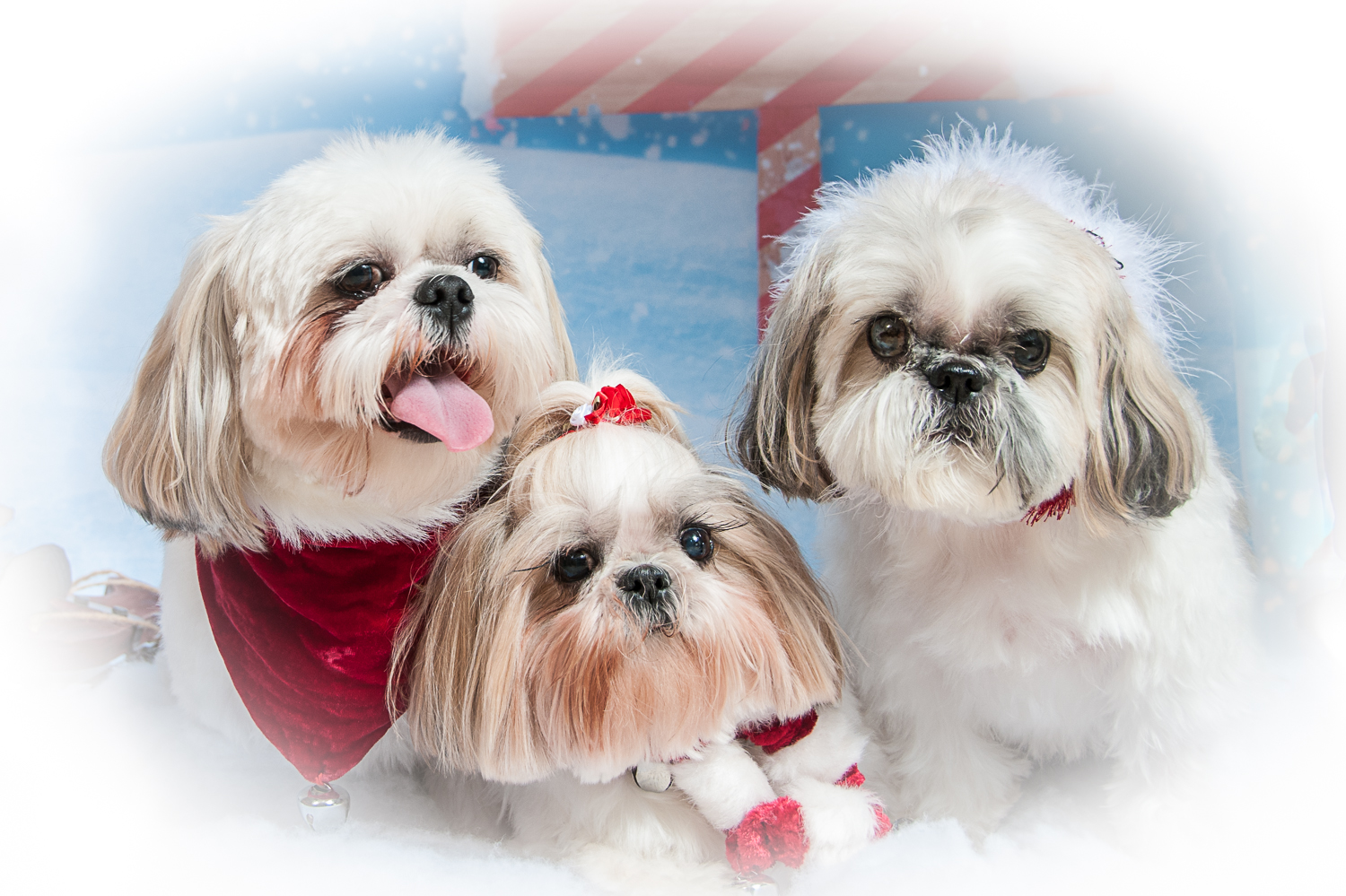 Brandi Su Ling (Center) will be fourteen in February; she never meets a stranger and once she bats those long black eye lashes, it will be an instant love affair. Not only is she beautiful, she is a very independent and smart girl.
Shu Ming Fu, II (Right) will be fourteen in June. Shu is Brandi's half-brother but other than their color they are total opposites in looks and personality. Shu is a real momma's boy and so handsome. He is the perfect dog.
Ziggy Bear (Left) was a rescue puppy who became a member of the Patton family in August 2013. He has a great personality; he is friendly, loving and is so much fun; Zig loves to play and cuddle. When he walks he prances. His DNA shows he is part Shih Tzu and Havanese. He is adorable and has cuddled his way right into their hearts.
PATTON PROPERTIES, INC.
3145 Carlisle St. Ste 104
PO Box 50542
Columbia, SC 29250
Phone: (803) 256-2184
Fax: (803) 779-3255